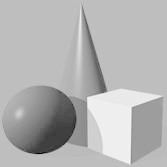 Vision
The FRC will be the organization that provides increased opportunities for Cass County youth and adults to enhance their educational development, personal, and professional growth.
Our Mission
The mission of the FRC is to contribute to the further development of the educational, personal, and professional needs of Cass County youth and adults.
Our Goals
To accomplish the mission of the FRC, the goals are to: increase the number of active members, create an infrastructure for organizational sustainability, collaborate with external partners, provide opportunities for youth and adults to receive training in technical skills, engage in outreach services to address the needs in the broader community, and provide scholarships for deserving college bound youth.
Our Core Values
The members of the FRC value and are committed to: educational excellence, service that enrich the lives of youth and adults in the community, ethical behavior, integrity, and responsibility, lifelong learning for youth and adults, and collaboration and shared decision-making.
Our Organizational Highlights
On December 21, 2013, the FRC held its 1st Annual "Christmas Give," distributing over 100 Christmas dinners to area families. The FRC has awarded over thirty-two (32) scholarships to area youth, established chapters in Dallas and Houston, identified over 400 alumni of the Fairview Jr. - Sr. High School, solicited over 50 volunteers to produce the Fairview Reunions and to raise funds, secured 85 individual donors, and raised more than $20,000 in individual contributions for the construction of the Fairview Community Center.
Foundation, Business, and Corporation Supporters
The Cass County Sun, Crump's Food Center of Linden, The Meadows Foundation, International Paper Company, Linden Economic Development Corporation, T-Bone Walker Blues Fest, and the Wal-Mart SuperCenter in Atlanta, Texas.